For a limited time, spend $200 or more on any Brand of CCTV, or on Hikvision Alarms and receive Free Shipping within Australia for all of those components in your cart! *Excludes Cable, Racks, UPS + Monitors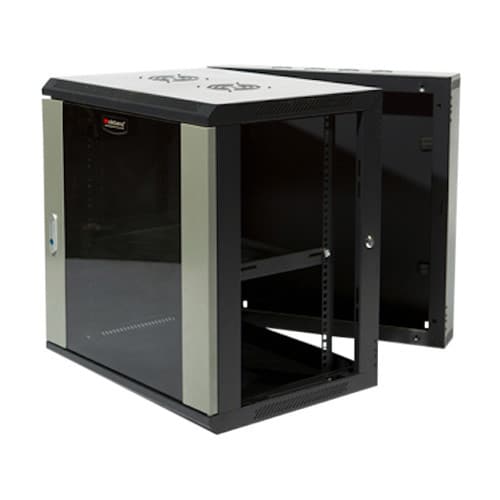 Wideband 12RU 600mm Wide x 550mm Deep Swing Gate Fully Assembled Wall Mounted Server Rack Data Cabinet
08/09/2017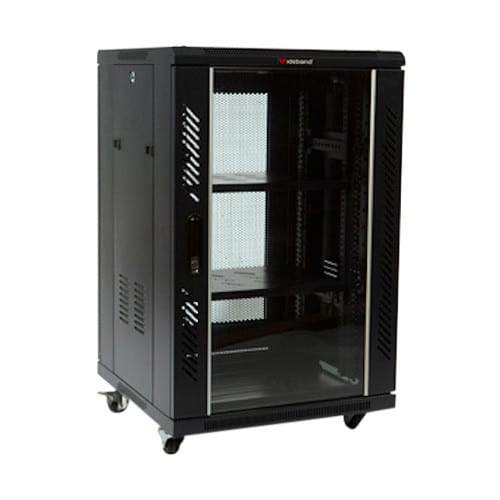 Wideband 18RU 600mm Wide x 600mm Deep Free Standing Server Rack Data Cabinet Fully Assembled
08/09/2017
Wideband 12RU 600mm Wide x 700mm Deep Fully Assembled Wall Mounted Server Rack Data Cabinet
AUD $403.00 inc GST
This item is Best Seller in following categories:
Part Number : CB12WM67BK
Additional Options:
Wideband Cat 6 Unshielded 24 Port Patch Panel Fully Loaded With Keystone Jacks => PPU624PRI
Wideband 7 Way Basic Horizontal PDU, (7) 3 Pin Aus GPO output (1) 3 Pin Aus Plug Input, 10A, 240V => PD1UH7WCB10P
Wideband 1RU Metal Cable Minder with Metal Cover => CM1RUMBK
Frank from Ravenhall, Timothy from Sedgwick & 12 others bought this item recently.
Lightning Fast Shipping
All stocked orders are typically shipped within 1 business day.
Extended Customer Service
Real people (not bots) are available to assist with online queries.
All Products From Authorised Australian Distributors
Every product we sell is product designated for the Australian market by the manufacturer. WE DO NOT SELL Grey Imports.
Comprehensive Warranty Support
In the unlikely event that you need warranty support, we will help to expedite the process. We stand behind the products we sell.
Product Specification :
| | |
| --- | --- |
| Size (RU): | 12RU |
| Product Dimensions (WxDxH mm): | 600x700x630 |
| Packaging Dimensions (WxDxH mm): | 630x730x660 |
| Packaged Weight: | 32kg |
| Front Door: | Toughened Glass |
| Back Door: | NA |
| Shelves (incl.): | 1 |
| Swing Gate: | No |
Package Includes:
1 x CB12WM67BK Wideband Server Rack Data Cabinet
Open chassis
Quick release side panels
Quick release back panel
Mounting bracket
Front and rear rails
Toughened glass door with revolving lock
Punch out holes (4x50mm) on top and back
2 x Fan hole positions
1 x Shelf
20 x M6 Screws
20 x M6 Cage Nuts
20 x M6 Washers
1 x Skid.    (For Shipping)
All Wideband Server Racks and Data Cabinets come fully assembled and are ready to go when you are, straight out of the box.
Utilising high grade steel at above industry thickness, this Data Rack will give you peace of mind. Wideband Data Cabinets are built on universal 19″ standards, which delivers compatibility with major brands and also with OEM brands.
We have a wide range of affordable data cabinet accessories such as an extensive range of doors, shelves, panels, rails, cable management, chimneys, fans, fan trays, power distribution units (PDU), locks, handles and other items, to enhance your experience with your Wideband server rack data cabinet purchase.
Wideband IT and Server and network cabinets are one of the original products in the Australian market, and are widely respected.  Wideband 19″  Data Comms Cabinets are secured front, back and sides.  They will keep your network running and are able accommodate 19″ mounted devices.
Wideband designed, engineered, and developed the original server racks that everyone else copies.  Why settle for less when you can buy Wideband?
Additional information
| | |
| --- | --- |
| Weight | 37 kg |
| Dimensions | 73 × 63 × 77 cm |
You may also like…
SKU : CB18FS66BK

AUD $613.00 inc GST